Dr. Caroline Wienhold is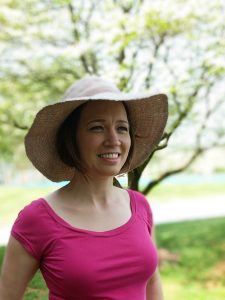 the Assistant Director of Biology Teaching and Learning in the Division of Biology. She holds a bachelor's degree in biology from Tufts University, a Ph.D. in Genetics & Genomics from the University of Connecticut, and postdoctoral experience in biology education research from the Wisconsin Institute for Science Education and Community Engagement at the University of Wisconsin – Madison.
For her laboratory research, she pursued questions in early embryonic development related to the differentiation of the mesodermal and neuroectodermal cell lineages in human and mouse embryonic stem cells. After choosing to follow her passion for teaching, she switched to biology education research and studied the impact of a disciplinary first-year seminar on the achievement of underrepresented student populations in introductory biology. She also worked to develop an instrument to measure conceptual thinking around the core concepts of Vision and Change, and train graduate students in evidence-based pedagogy.
Now at UT, Caroline provides teaching professional development opportunities for faculty and grad students, develops and promotes student success initiatives, and leads assessment of General Biology courses. She also teaches introductory biology (BIOL 160) and a disciplinary first-year seminar (FYS101).